Tocal
History
Timeline
Tocal has a long and proud history, during which it has become one of the foremost agricultural institutions in Australia.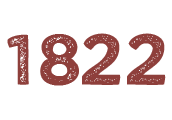 Tocal was on part of the land of the Gringai clan of the Wonnarua people. The name 'Tocal' is a Koori word meaning 'plenty'. Its involvement with agriculture began in 1822 when James Webber took up the property as one of the first land grants in the Paterson Valley. Webber sold Tocal to Caleb Wilson in 1834, and Caleb's son, Felix, subsequently acquired it.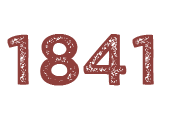 Felix built the Homestead in 1841 and it is the centrepiece of a set of timber, brick and stone buildings that are subject to a Permanent Conservation Order and registered in the National Estate. Charles Reynolds leased the property in 1844. During the next 82 years, Charles and subsequently his widow Frances, his son Frank and grandson Darcie ran Tocal as one of the most important Hereford, Devon and Thoroughbred studs in the country. Frank Reynolds purchased Tocal from the Wilson family in 1907.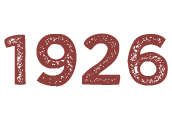 In 1926, the Alexander family bought Tocal from the Reynolds family, which consisted of Isabella, Robert, Jean and Charles Alexander. By 1939 only Charles remained and when he died in 1947, he left a very large estate and a complex will. His intention was that his estate be used to help orphan and destitute children by training them for agricultural careers. In 1963, the Presbyterian Church was awarded Alexander's Estate under a proposal designed by Edward Alan Hunt, law agent for the Church.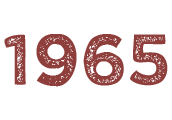 In 1965, the College buildings, designed by architects Ian McKay and Philip Cox, gained Sulman and Blacket Awards for Architecture. In that same year the first fifteen students were enrolled, and Sir Robert Menzies opened the CB Alexander Presbyterian Agricultural College.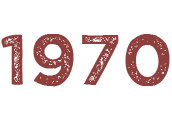 The Church managed the College until 1970 when it was transferred to the NSW Department of Agriculture (via NSW Department of Primary Industries DPI). This coincided with the passing of the CB Alexander Foundation Act, 1969. The Act provides scope to the CB Alexander Foundation to promote and advance agricultural education, to improve Tocal College and its assets and to provide student scholarships and financial assistance.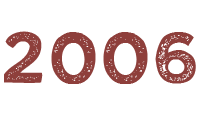 The Tocal property has increased through various land purchases since the College commenced and is now 2,200 hectares. In 2006 the CB Alexander Agricultural College and the Murrumbidgee College of Agriculture became one Registered Training Organisation (RTO) known as Tocal College. The College now has two campuses, the CB Alexander Campus at Paterson, and Murrumbidgee Rural Studies Centre at Yanco. The CB Alexander Foundation owns all of the Tocal land while the NSW Department of Agriculture owns and operates the buildings and infrastructure on the land with the exception of the Tocal Homestead precinct, Dunnings Hill and Numeralla and Clements Farm.
Legislation
The CB Alexander Foundation is constituted under the CB Alexander Foundation Incorporation Act No 61 of 1969. This Act defines the objectives and powers of the Foundation. The objectives as stated in the Act are
a) to promote and advance, in consultation with the Minister for Primary Industries, agricultural education at the CB Alexander Campus of Tocal College, Tocal or other agricultural colleges or institutions.
b) to assist and advise as far as practicable, the Minister in the operation and maintenance of the College.
c) to take or accept any gift, subsidy or endowment whether subject to any special trust or not, for all or any of the objects of the Foundation and to carry out any special trust to which such gift, subsidy or endowment may be subject according to the terms thereof. To facilitate this process the Foundation has established a number of tax Deductible Gift Recipient (DGR) accounts. These include; students trust deeds to enable donors to allocate scholarships to students, building fund DGR which allows donors to provide funds for building works / renovations to the Tocal Homestead and complex of buildings.
d) to grant scholarships or financial assistance to students attending Tocal College.
e) to effect improvements to the CB Alexander Campus or other agricultural colleges or agricultural institutions.
f) to do such supplemental, incidental and consequential acts as may be necessary or expedient for the exercise or discharge of its powers, duties and functions under this Act.
Our
Board
Members of our Board are appointed by the NSW government. The Act provides for five members to be appointed and selected from a range of fields to provide a broad cross section of government, community and business representation.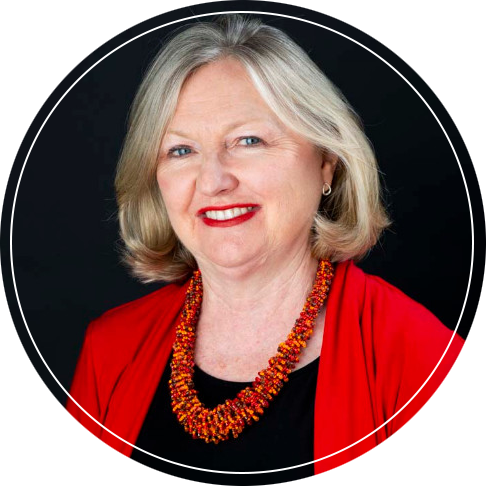 Over the past 10 years, Susan has worked with the C. B. Alexander Foundation Board to
support Tocal College. As granddaughter of E A Hunt she and her family have a particular interest in the future of Tocal as one of the foremost agricultural institutions in Australia. From 1983 – 2009 Susan held prominent roles in historic site management, arts administration and cultural programming with the Historic Houses Trust NSW (now Sydney Living Museums). As former Properties Manager, (2006-7) Deputy Director of the Historic Houses Trust of NSW (2008-9) and Head of the Museum of Sydney (2000-2005) she dedicated the major part of her career to heritage interpretation.
From 2009 she has occupied the role of Director of the State Library of NSW Foundation,
which has raised significant funding to support the new Mitchell galleries project and
enhance the collections. She is currently the Deputy President on the Board of the National Trust NSW.
Scott Hansen joined NSW Department of Primary Industries (DPI) as Director General in March 2014. The NSW Department of Primary Industries is a core division of the state's economic development agency, NSW Department of Industry and includes DPI Agriculture, DPI Fisheries, DPI Biosecurity and Food Safety, DPI Strategy, Policy and Engagement and DPI Research Excellence.
Before joining the department Scott held senior management positions in both the public and private sectors with a defined interest in the areas of agriculture, innovation and productivity. Immediately prior to joining DPI, Scott was Managing Director of Meat & Livestock Australia (MLA), responsible for the overall operations of the business and a $170 million industry-funded budget for research and development, and marketing.
Before being appointed Managing Director, Scott held an overseas post with MLA, working in Washington from 2009 – 2011, heading up Australia's beef, lamb and goat marketing efforts in the United States, Canada and Mexico.
Scott has also served in leadership roles as the Executive Director of Sheepmeat Council of Australia, Executive Director of Victorian Farmers Federation Pastoral Group, and previously worked with the Victorian Department of Primary Industries. He graduated with a rural science degree from the University of New England.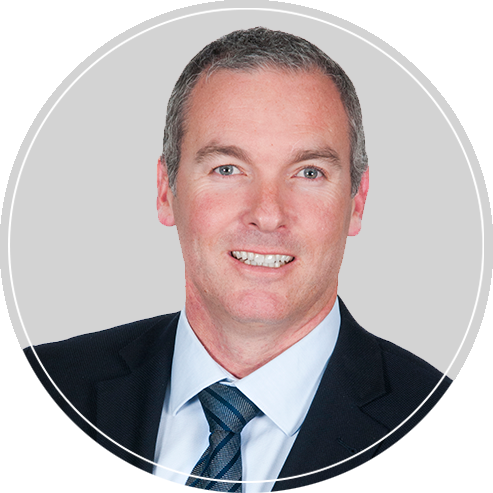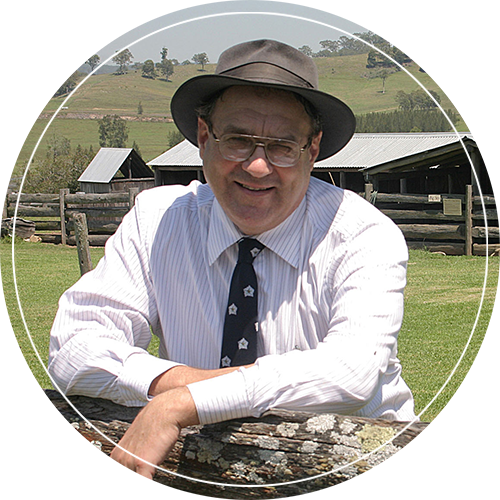 Cameron Archer was Principal of Tocal College from 1987 to 2015. He has served on many state and national committees and also attended a number of international fora on agricultural education. Cameron has extensive board experience having been a member of the Tom Farrell Institute, University of Newcastle, Royal Agricultural Society of NSW Foundation and Regional Development Australia -Hunter boards. He is currently a member of the Australian Wool Education Trust, Chair of the Primary Industries Education Foundation Australia, Chair of the Belgenny Farm Trust, Chair of Dungog Regional Tourism Inc. and President of Paterson Historical Society Inc and Chair of Tocal Alumni. He maintains extensive contacts in rural industry and the community in particular the Hunter.
He has strong interests in the history of Tocal and the wider environment. Cameron is frequently asked to address community and other groups. He is a conjoint professor in the School of Environmental and Life Science at the University of Newcastle. Cameron's interests in the operation of the CB Alexander Foundation are extensive from its custodianship of the Alexander legacy through to agricultural education, heritage and farming operations.
Simon Fraser attended Sydney University and graduated in law in 1976. He practiced with the law firm Allen Allen & Hemsley for 15 years and then became a partner in the Sydney law firm of Colin Biggers & Paisley in 1989. He continues with that firm. His practice area is real estate and particularly property development. He has also worked in related fields including planning law, probate law and industrial law.
Mr Fraser was appointed the Law Agent (solicitor) of the Presbyterian Church in New South Wales in 1986. He continues in that position. Through his church connections he was appointed to the Council of The Scots College in 1989, stepping down in 2017. He served for many years as Chairman of the Council of The Scots College. He has always maintained a close interest in education. For a number of years he was a member of the Council of PLC Armidale including, for a period, Chairman of that Council.
As Law Agent of the Presbyterian Church, Mr Fraser is ex officio a member of the C.B. Alexander Foundation. The provision of the C.B. Alexander Foundation Incorporation Act, 1969 which provides for this does so because a predecessor as Law Agent, Mr Ted Hunt, was the main person responsible for arranging the C.B. Alexander bequest and the subsequent transfer of Tocal from the Presbyterian Church to the State Government.
With his background skills and experience, Mr Fraser is particularly interested in governance, strategic planning and financial management of the Foundation.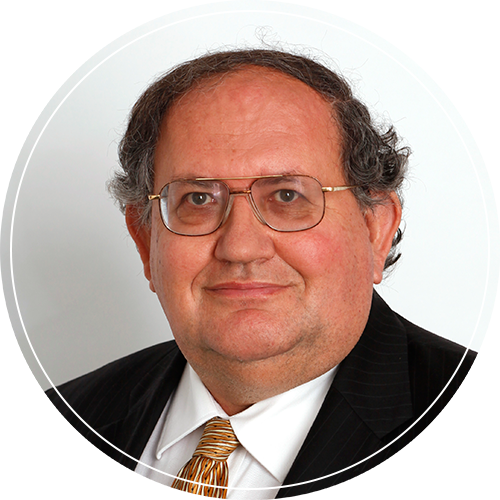 Beth McDonald was at Tocal in 1979 and 1980 and was equal dux in both years. In 1982 she returned to Tocal as Field Assistant at Bona Vista. In 1983, she did her HSC at Seaforth TAFE and gained entry to Sydney University Veterinary Faculty. Since that time she has continued her education and is now a registered specialist in Veterinary Dermatology and is teaching at Sydney Uni. Beth has maintained her contact with Tocal via the Ex-students association, now the Tocal Alumuni; she has been on the Tocal Advisory Council and has been a Member of the CB Alexander Foundation for 21 years.
The Foundation is supported by The Secretary, Ms Anne Hicking. The Foundation is also supported by Ms Kate Lorimer-Ward, Deputy Director General, NSW DPI, who ensures an effective strategic and operational relationship between DPI and the CBAF, by Mr Darren Bayley, Director of Education NSW DPI and Tocal Centre Director as well as other staff of the College in particular Mr Michael Ison, Centre Manager who oversees the Numeralla Free Range Egg Farm and Sandra Ognibene, College Registrar and Business Manager who oversees homestead precinct operations and finance for the Foundation.
Our values underpin everything we do for the Foundation in order to meet our priorities, our goals and our core services.
Integrity

|

Accountability

|

Service | Connection
Tocal College offers a large range of publications on all aspects of agriculture and land management. They are a valuable educational tool and a range are available as e-publications. There is a full list of agricultural books and videos for sale on the Tocal College website. Tocal also offers the 'All about Tocal' series of publications which consists of 31 books covering all aspects of Tocal history including the people, convicts, heritage values, the buildings and the bushrangers.
View Publications