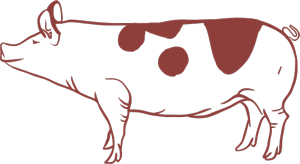 Tocal
Farm
Tours
Exploring the industry farms at Tocal, you will see and hear about the production of food and fibre as well as how we are educating the farmers of the future
Tocal farm runs five agricultural enterprises on 2200 hectares (5,500 acres) in the Paterson Valley of NSW, 15 minutes north of Maitland. These enterprises are commercial operations in their own right but also part of the Tocal Agricultural College education program and provide students with a wide range of practical skills.
Your visit will including a look at our Black Angus beef cattle, a dairy milking 250 Holstein-Friesian cows, an Australian Stock Horse stud, and a flock of Dohne sheep for wool and fat lambs. This tour can be run at any time of day, but is recommended after lunch when visitors will see the cows coming into the dairy for the afternoon milking. Groups with a specialist interest can be accommodated, so please do not hesitate to contact us so that was can arrange a personalised tour to meet your needs. 
The Farm Tour includes lunch in the College Dining Hall and can include a short tour of some of the College buildings if requested. This tour involves minimal walking and a number of stops to get off the bus. Please keep in mind that Tocal is a working farm so activities on the site vary throughout the year.
Farm Tour including lunch*
(baked dinner with dessert)
$32.00 per person (3 hours) 
Tour Only*
$20.00 per person (2 hours)
*Groups of fewer than 20 people are most welcome, but pay a surcharge to
cover the minimum group fee.