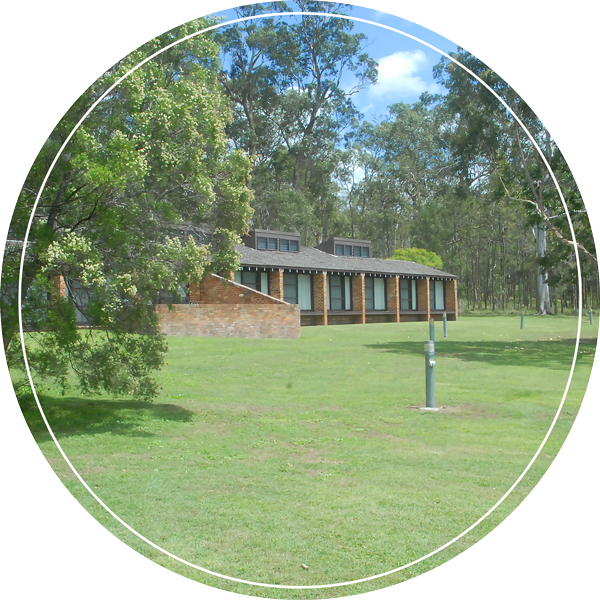 Glendarra
Accommodation
Both Glendarra 1 and Glendarra 2 are located across the road from the College campus in a quiet rural setting.
Accommodation at Glendarra is in motel style rooms.
The rooms have views across the paddocks and are equipped with tea and coffee making facilities, bar fridges as well as access to a common room.
Glendarra

2

at

Tocal

College
Glendarra 2 accommodation at Tocal can cater for different group sizes. Four rooms contain a double bed and a double bunk, 2 rooms have a double bed and one single bed and the remaining 9 rooms contain three single beds. The complex also contains a conference room with a fridge, microwave and sink area, perfect for corporates, craft groups and team building exercises. There is one room that is accessible by wheelchair.
Enquiries:
Email – tocal.bookings@dpi.nsw.gov.au
Call – 0249398888
Glendarra

1

at

Tocal

College
There are 9 rooms available in Glendarra 1; all are single rooms with an ensuite.
Available for use is a common room with a television and kitchenette containing a fridge, stove and sink.
Enquiries:
Email – tocal.bookings@dpi.nsw.gov.au
Call – 0249398888
Flats
&
Cottages
at
Tocal
College
The College campus also provides flats and cottages should you have a larger group you need to accommodate for. These are located on the College campus adjacent to the main entrance.
The two flats contain two single beds, a bar fridge, bathroom, and television while the two cottages provide ten single beds in each. The cottages have small kitchens and a lounge room.
Enquiries:
Email – tocal.bookings@dpi.nsw.gov.au
Call – 0249398888
Other
Local
Accommodation
Old Duninald is a recently renovated historic, 1822, luxury 3 bedroom cottage. The cottage is minutes away from Tocal Homestead & provides very convenient and spacious accommodation for the wedding party or guests. It is set amongst 25 acres of woodland, available for guests to relax in and enjoy. Duninald and Tocal share a history for nearly 200 years.
View Website
Shepherd's Gully offers a unique accommodation experience for up to 12 guests in a mud-brick building. Set on 25 acres of bushland and surrounded by permaculture gardens, it's a great place to unwind.
View Website
Located in the small picturesque village of Paterson the CBC Bed and Breakfast Café was originally the Paterson branch of the Commercial Banking Co of Sydney. This elegant building has kept its beauty, charm and historical elements whilst providing cosy accommodation in the heart of Paterson.
View Website