Captain Thunderbolt Appeal
Your incredible gift will help us preserve a sense of place and connection to the past, to our community culture and our identity.
We are proudly non profit with a purpose to promote agricultural education as well as preserve, maintain and improve our heritage buildings and infrastructure.
With your support we can keep Captain Thunderbolt's story alive by educating our school children with our schools programs, support our preservation ethic and provide a space for workshops, school excursions, theatre and exhibitions.
Your generous gift will help us source hard to get materials, specialised heritage contractors and archaeological expertise.
All donations, big or small, are welcome and are tax deductible. We are registered with ACNC. Your donation will stay in trust in the Building Levy Fund until works begin. Our heritage buildings at Tocal reveal an incredible piece of colonial Australia and local history. Our aim is to preserve these for future generations. Donations of $50,000 and above will be acknowledged by a plaque at Thunderbolt's Cottage ensuring your gift becomes a piece of our history too.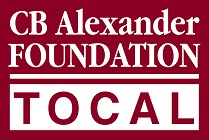 Goal: $1,250,000.00
$100 could go towards archaeological investigation and drainage works
$500 towards stabilisation of the building
$1000 for internal restoration and fit out
DONATE